The History of Fotopoulos Beekeeping

In 1980 Michalis X. Fotopoulos together with his wife Maria Fotopoulos started timidly as amateurs having five beehives in the garden of their home in Akritochori, Messinia.
They produced enough honey for their family's needs, for their three children Christina, Antonia and the youngest Charalambos, their relatives and dear friends. Michalis and Maria decided after a few years, from amateurs to become professional honey producers, to share the wonderful taste and nutritional value of honey with the rest of the world.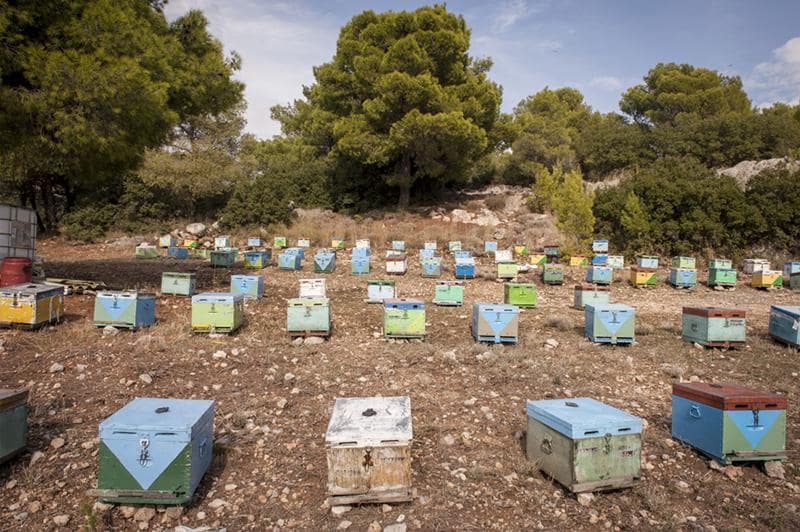 So in 1983 the five hives had become 200 and were moved from the garden of their house to the wider area of ​​Messinian Mani and the mountains of Taygetos. In 1984 they became active members in the retail Market of Athens. The excellent quality of their products made them constantly acquire new customers with a constant value of the old ones.
All of them were sweetened and lavished with the benefits of honey and the rest of their pure products (pollen, royal jelly, and the fragrant herbs of the mountain).
In 1994 the son Charalambos Fotopoulos takes over the business, while he has attended beekeeping training seminars and has acquired the appropriate knowledge for the profession, which together with the art of his parents make up the secret of success.
The parents continue to this day with great passion to produce honey and all its derivatives, growing the business and taking part in big honey festivals. They are currently registered in the beekeepers cooperative of Kalamata. They are engaged in the wholesale and retail sale of their products.